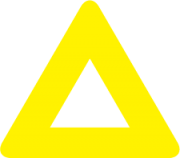 A fall protection expert with a complete solution
With SafetyRespect, you get more than fall protection products – you get an expert partner who stands by your side. We help you take control of the fall protection in every step of the construction process.
Working at height can be dangerous – for that reason it is important to be aware of the risks and to know how to prevent them. Our courses at the Safetyrespect Academy help you create a safer working environment.
Our range of personal fall protection includes ready-made kits for different situations in the construction project, for example for work on roofs or from a mobile platform. This makes it easy to choose the right protection.
We are constantly developing new products in collective fall protection in order to meet our customers' need for safe construction sites. We have solutions for most situations where there is a risk of falling.
By following our fall protection guide, you will create a safer construction site. From the planning stage until the project is completed, we contribute knowledge and working methods that will give you the best fall protection solutions for your construction project.
Different situations require different fall protection solutions – that is why we have developed a large range of fall protection for the construction industry. In the 3D model above you can navigate your way through the building and see some of the solutions we offer.