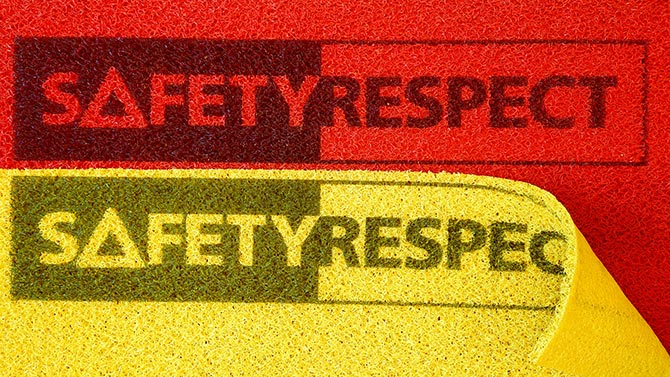 SafetyRespect Safety mats are specially designed to handle dirt and moisture coming by feet away from the working and life areas and reduce the cleaning costs.
Applications
Inside and outside in areas to prevent slipping or wear where pedestrian traffic is high. Especially preferred at construction sites, commercial offices, public buildings, apartments,
wet floors in the edges of the pools, icy surfaces, tool and equipment drawers, government institutions, subway, gardens, bathrooms, sidewalks, hotels, restaurants, and sports venues.
Available upon request
• Other sizes (length, width, thickness).
• Non-slip backing that you can easily use at door entrances of commercial offices, homes, and public buildings.
• Customized colour and branding.
Art. No. 983501
SPECIFICATIONS
Material: PVC
Thickness: 14 mm
Width: 
1 m
Length: 10 m
Weight: 
3 kg/m2
Packing: 
6-8 rolls, Europallet