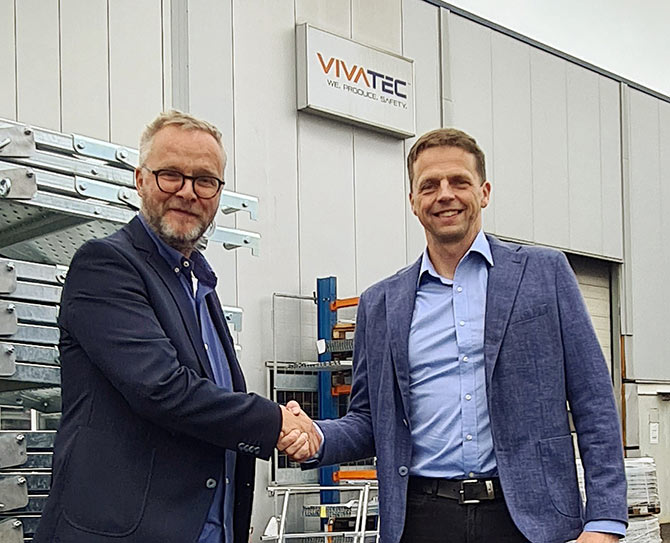 Safetyrespect AB is a market-leading expert in fall protection for the construction industry and operates in an international market. The company develops, manufactures and markets collective and personal fall protection, with a clear user focus, both sales and rental are offered in the business model. The Group has a turnover of approximately SEK 200 million.
Vivatec Gmbh with its base and production in Germany has Western Europe as its primary market. The product range is well developed in collective fall protection and various access solutions. The company has sales of approximately SEK 60 million and 25 employees.
Per Ramberger, CEO SafetyRespect:
We see the acquisition of Vivatec as a strategic step in our continued growth and the development of our business in new geographic markets. There are great synergies in product range, production and new business models. We wish Gunnar and his team a warm welcome to SafetyRespect.
Gunnar Monheimius CEO Vivatec:
Becoming part of Safetyrespect is the right development for Vivatec as the companies have similar backgrounds and DNA. We continue to develop but with greater resources and in a larger context. We look forward to an exciting future
For more information:
Per Ramberger, +46 70 3275608, [email protected]
Gunnar Monheimius, +49 172 2473300, [email protected]
---
Published September 19, 2022.